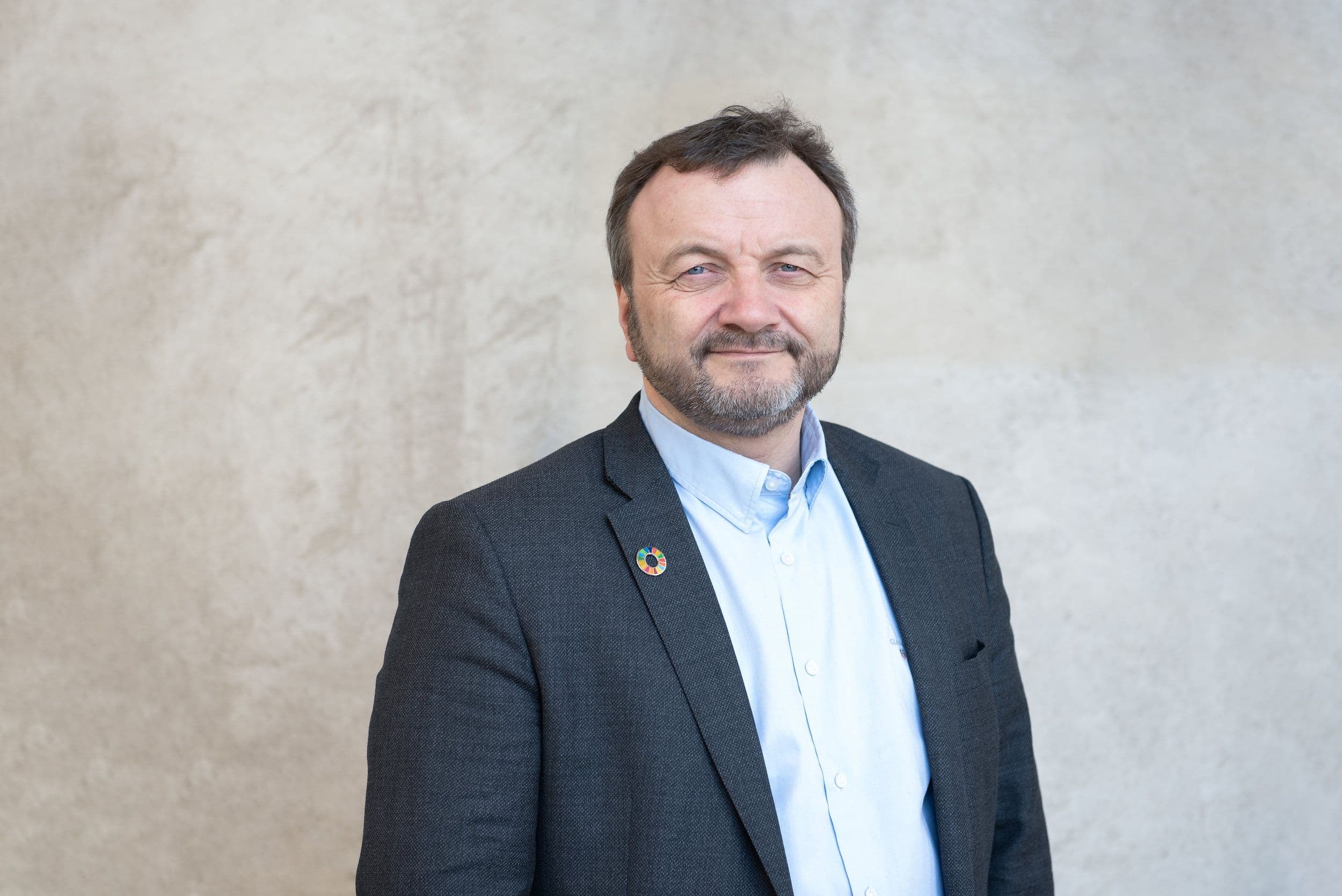 Magni Arge
Magni Arge is partner in Lundin Software and runs the commercial affairs from the office in Tórshavn. The founder Jørleif Bech runs the HQ in Bucharest where all development and technical issues are managed.
Magni Arge has close 36 years of experience from business and three decades at C-level management. He is an independent entrepreneur, investor, advisor and holds positions as boardmember. Mangi is a partner in Lundin Software since 2014 and runs the commercial part of the operation from the office in Tórshavn. He was CEO of Atlantic Airways for almost two decades and has spent almost three decades in the aviation business. Magni is member of the board at Skyways Technics and on the advisory boards of Ocean Rainforest and Future Energy Capital. The long list of experience covers also experience four years in Faroese and the Danish parliaments representing the Faroese independence Party. He holds an EA in Faroese language and literature, a BA in political Science and studies law at MA level currently. His career path started in journalism as a radio reporter transmitting live from sporting events - and he still enjoys to follow faroese teams challenging the big stars in various sports all over the globe.
GANNET Aviation Maintenance Software.
Lundin Software launched GANNET back in 2008 and has today close to 50 customers in 15 countries. The Gannet is built on an ethos of cooperation with and among customers to deliver ongoing product refinements. The third version - Gannet 3 – was released in 2022.

Gannet includes features for all maintenance requirements, including EASA Part-M, Part 145 and Part 66/47, tooling and logistics. All data is reliable and safely stored and traceable

The Gannet is a Windows-based paperless system, which translates manufacturers' maintenance schedules and airworthiness documents from EASA into a highly user-friendly interface

Everyone in the fleet maintenance environment has access to the same data in real time, delivering major time savings. The screen has an intuitive system of "traffic light" green, amber and red indicators

A smartphone app provides engineers real-time access to the system to raise and close work cards and searching for parts.