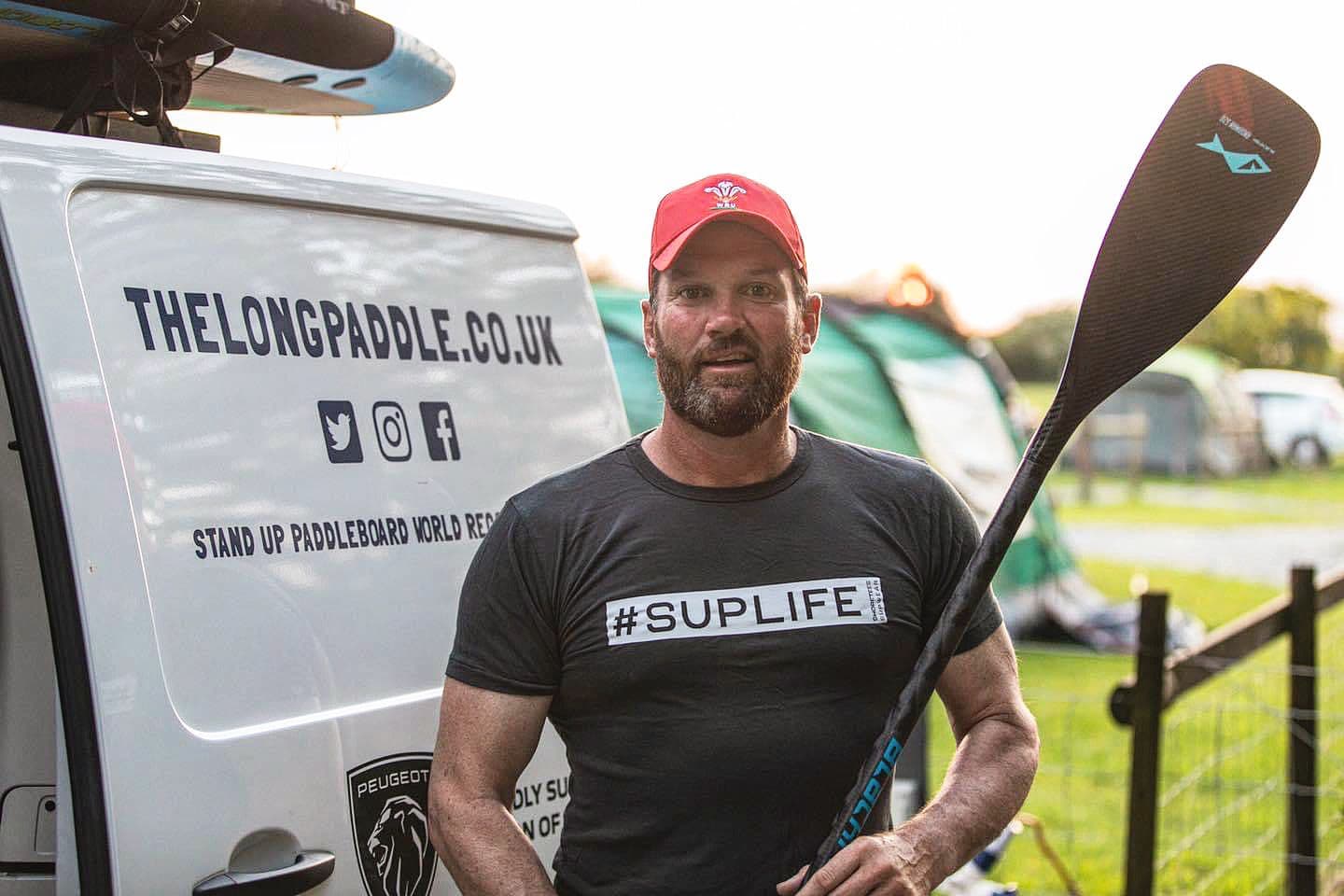 Brendon Prince
Stand Up Paddle board adventurer & keynote speaker
SUP adventurer, teacher, lifeguard and water safety crusader Brendon became the first person to circumnavigate the entire UK coastline on a Stand Up Paddle board. The world's longest journey by SUP took 148 days and 4300km, setting 8x World Records.Brendon is the SUP connect International SUP boarder of the year and Amplifon Brave Briton for 2022. Continuing his 'long' paddle adventures as part of his 5-year plan to promote awareness for water safety & men's mental health.His adventures for 2022/3 are exciting and varied, engaging all who listen both water lovers and land lubbers!
Talented and natural storyteller with an astonishing tale to tell… engaging, authentic, dynamic and inspirational. I hope, very much, that many more people have an opportunity to listen to him in person. 
– Alexis Bowater OBE
Brendon offers all levels of talks & presentations with experience in delivering after dinner speaking to large corporate enrichment days.Using passionate storytelling to bring to life a world record journey, encounters with killer whales and keeping the mind in a positive & creative state. Brendon will motivate, enthuse, and engage through his professionalism and humble approach.
Audiences were always full of admiration and inspiration hearing his incredible story and adventure. His presentations are truly excellent, professional, light-hearted when needed yet powerful in the serious underlying subject and motivation.
– Steve Scott- Director of Kendal Film Festival
He was fantastic, very adaptable to the audience and what we wanted to focus on.
– Natasha Hill- Wellbeing practitioner D & C Police